HR Jetpack Instructors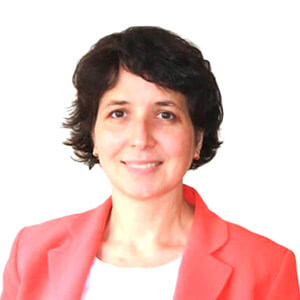 Anna Samorukova
Anna designs and delivers learning and change facilitation experiences that speak to the learner and inspire people and organization reach for potential and create an impact with. She applies engaging, immersive, simulation- and game-based methodology and developments in neuroscience, psychology and concepts of motivation to learning design and change facilitation to maximize outcome and performance at both personal and organizational levels.
Anna is an Adjunct Professor at NYU School of Professional Studies teaching courses in Instructional Design and Financial Management for HR. She is a frequent speaker at the events of various professional associations.
Anna has written articles on game-based learning, change facilitation, business thinking and the role of motivation in self-directed learning and is currently writing chapters about role of learning during change for Bill McClain's book "Strategy in the Age of Disruption".