Event:
From Inspiration to Application: Motivational Theories for HR
Format: Event
Duration: 1 hrs 0 mins
SHRM Professional Development Credits: 1.0
HRCI General Recertification Credits: 1.0
Certificate of Completion


NOTE
Sign in to view dates and times available.
Event Description
Recent studies show that today's workforce is seriously disengaged and lacks the motivation required to achieve optimal performance. HR professionals will benefit from looking through psychological, sociological and economic lenses to better understand what drives employee behavior and inspires results. By studying the theories of Abraham Maslow, Frederick Herzberg and David McClelland, we can develop a framework that builds and sustains employee engagement and elevate the employee experience.
Join us for this interactive, one-hour, live online HR Community event. We will discuss the Motivational Theories of Maslow, Herzberg and McClelland and learn how to identify and attend to the needs of your colleagues and yourself.
Attendees will earn 1 SHRM professional development credit (PDC) and 1 HRCI general recertification credit.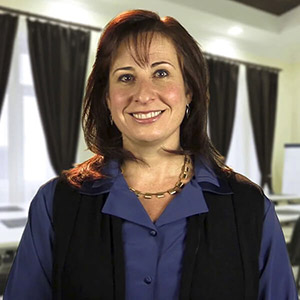 Instructor:
Stacey Zackin
If Stacey were a Super Hero, she'd be The Status Quo Buster. With 15+ years of experience in human behavior, management, and entertainment, Stacey merges psychology, strategy, and imagination to...
Stacey's Full Bio