Course:
SHRM Certification Exam Prep: Essential Steps
Format: Self-Paced
Course Duration: 2 hrs 45 mins
Certificate of Completion
As many Human Resources professionals look to begin the long and challenging journey of becoming SHRM-certified, they often become overwhelmed with the process. Some jump right into studying even before understanding the basics. This results in wasted time, frustration, and often failure.
This course provides the necessary foundation to know how to best prepare for your SHRM-CP or SHRM-SCP exam. By taking this course, not only do you learn the most efficient ways to get started, but also the fundamental information you need to prepare properly.
This course provides an interpretation of the SHRM Body of Competency and Knowledge, including an overview of the 8 Behavioral Competencies and 15 Functional Areas.
You will also learn about the most important (and underrated) concept when preparing for the SHRM-CP and SHRM-SCP exam… the SHRM BoCK Proficiency Indicators. These indicators are the key to understanding what you are expected to know and do as either a SHRM Certified Professional or SHRM Senior Certified Professional.
In addition, this course shares practical study tips, efficient preparation guidance, and expert advice from Christina Danforth, the co-owner of HR Jetpack (an official SHRM Education Partner). The advice and guidance comes from years of working with experts and students who have passed their SHRM exam.
Course Learning Objectives:
Understand the entire SHRM Certification Process (application to recertification)
Describe the differences between the SHRM-CP and SHRM-SCP exams
Name and define the competencies covered in the SHRM BoCK
Select the preparation option that best works for you
Understand the different types of exam questions
Identify best practices when answering exam questions (test-taking tips)
It is recommended to spend 80-100 hours studying for the SHRM Certification Exam. Use this course as your preparation guide by understanding the entire SHRM Certification process, SHRM BoCK (including proficiency indicators), and topics to study.
Over 115,000 HR Professionals are now SHRM-certified! Like you, they all started their SHRM certification journey with a single step. Make this course your starting point, and tell yourself "I will pass!"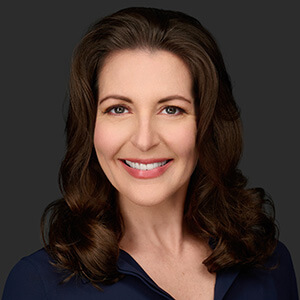 Instructor:
Christina Danforth
Christina A. Danforth, SHRM-SCP & SPHR, launched HR Jetpack in 2016 to support the development and professional growth of her fellow HR colleagues. She started her HR career in 2002....
Christina's Full Bio