Event:
Marketing: Why Should HR Professionals Care?
Format: Event
Duration: 1 hrs 0 mins
Certificate of Completion
More event dates coming soon.
Event Description
Business marketing is essentially the process of promoting what you sell in order to get people to buy. From an HR Professional's perspective, this is all well and good when it comes to defining what to recruit for when hiring sales and marketing employees, right?
Of course. Yet, how about when it comes to promoting the business overall, such as the workplace culture, the company vision and mission?
Beyond promoting the sale of products and services, marketing plays a key role in attracting and retaining top talent! This is particularly useful in today's world where demand for skills often exceeds supply.
In this interactive, one hour session you will discover that effective marketing offers a significant competitive advantage in recruiting and retaining top talent. You will also learn that exceptional marketing can be a natural, fun, and effective way to engage and motivate employees! Note: This session has been approved for 1 SHRM recertification credit and 1 HRCI business recertification credit.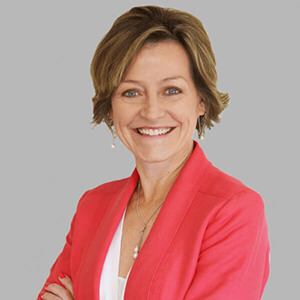 Instructor:
Deborah Osgood
Dr. Deborah Osgood, President & CEO of Osgood & Associates, is a specialist in the training and development of individuals and organizations seeking to drive talent development and quality of...
Deborah's Full Bio