Event:
HR as an Ethical Agent
Format: Event
Duration: 1 hrs 0 mins
SHRM Professional Development Credits: 1.0
HRCI General Recertification Credits: 1.0
Certificate of Completion


NOTE
Sign in to view dates and times available.
Event Description
"All I really need to know, I learned in Kindergarten" from Robert Fulghum is probably one of the most appropriate quotes when it comes to discussing, defining, and evaluating ethics in the workplace. Developing strong professional ethical practices, especially as an HR Professional, is a foundational competency for everything in life.
Remember learning not to take things that aren't yours or put things back where you found them? How about simply not telling a lie? It's all about integrity and acting as an example for your team and overall workforce in HR. As an HR Leader, you must absolutely display the highest level of ethical standards and ensure your organization (and fellow leaders) are doing the same. It doesn't matter the size or industry. Developing and upholding strong ethical principles and practices is essential to success.
Join us for this interactive HR Jetpack community event with Hayley Buonopane, a 20-year HR subject matter expert. During this talk, our conversation leaders will discuss how best to define ethics in the workplace, HRs role in acting as an Ethical Agent and ways to address ethical dilemmas. Throughout the discussion, you'll be asked to provide your thoughts. Participation is not required, only strongly encouraged. The session has been approved for 1 SHRM Professional Development Credit and 1 HRCI General Recertification Credit.
Note: The information in this presentation should be used as a guide. Always check with legal counsel before implementing any changes to ensure it aligns with their directives and remains compliant with appropriate laws.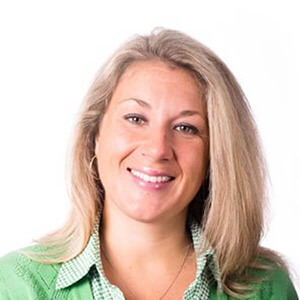 Instructor:
Hayley Buonopane
With nearly two decades in the Human Resources field, Hayley is a subject matter expert with a specialty in workplace planning and development, employee relations, organizational development, and talent acquisition....
Hayley's Full Bio