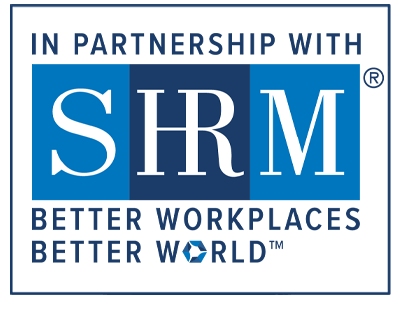 SHRM Certification Continuous Course
New online instructor-led SHRM-CP & SHRM-SCP certification exam preparation course
An exciting new format to prepare for the SHRM Certification Exam
Classes currently running. Join today!
The Future of SHRM Certification Exam Preparation
Join a SHRM Certification Exam Prep Program unlike any other. Imagine a class that doesn't end on a specific date. An on-going class allows you to come and go as needed to successfully prepare for your SHRM certification exam.
This online continuous course is designed for busy HR Professionals with unpredictable schedules.
As official SHRM Education Partners, we work with SHRM to build a program perfectly designed around the 2022 SHRM Learning System. You have access to the most effective and up-to-date exam preparation tools available.
Join the program 100% dedicated to passing the SHRM-CP and SHRM-SCP exams.
Continuous Class Schedule
Live Sessions
| ID | Start Date | Days | Time | Availability |
| --- | --- | --- | --- | --- |
| P2-056 | Immediately | Mon & Weds | 8pm-9:30pm ET | OPEN |
| P2-062 | Feb 8, 2022 | Tues & Thurs | 7pm-8:30pm ET | OPEN |
Questions
What is a continuous course?
A typical live class has a start and end date. With a continuous live course, you can join anytime, and there is no end date. You attend class as many times as you need for up to 12 months. There is no limit to how many live sessions you can attend during the 12 months.
Can I start today?
Yes! Enroll now and join the live sessions currently running. Signing up now also gives you instant access to some amazing resources. You automatically receive access to the popular 3 hour self-paced course SHRM Certification Exam Prep: First Steps.
Do I receive the 2022 SHRM Learning System?
Yes, you receive access to the 2022 SHRM Learning System for 18 months. And, if you are located in the US, you also receive physical books. We'll send you the tracking information after the books are shipped. Digital books are available for students outside the US.
Are you an official SHRM Education Partner?
Yes. We have proudly partnered with SHRM to provide the best SHRM-CP and SHRM-SCP preparation training possible.
If I miss an online session will I be able to watch a recording?
Yes. If you miss a live online session, you are able to watch class recordings as many times as needed.
Are the sessions repeated?
The sessions are broken up by topic. Every 24 sessions (36 hours of class time), the topics repeat. This program is designed for you to start at any session. There's no need to attend every session in order.
What happens after I join?

You have access to a live online class for one-year (days/times above).
Books and access to the SHRM Learning System are typically processed the next business day.
You will be notified when your books are shipped (if applicable).
You immediately have access to the self-paced course SHRM Certification Exam Prep: First Steps.
Every instructor-led session is recorded, so don't worry if you miss a class.
Attend as many live sessions as you want during the one-year.

Course Outline

Module: HR Competencies

Leadership & Navigation
Ethical Practice
Business Acumen
Consultation
Critical Evaluation
Relationship Management
Global & Cultural Effectiveness
Communication

Module: People

HR Strategic Planning
Talent Acquisition
Employee Engagement & Retention
Learning & Development
Total Rewards

Module: Organization

Structure of the HR Function
Organizational Effectiveness & Development
Workforce Management
Employee & Labor Relations
Technology Management

Module: Workplace

HR in the Global Context
Diversity & Inclusion
Risk Management
Corporate Social Responsibility
U.S. Employment Law & Regulations (U.S. Only)

Program Features Assessment & Study Path

After enrolling we encourage you to begin by taking the pre-test (included in this program).
It's key to determine your current knowledge and to identify areas for improvement in relation to the SHRM BASK™.
Results from the pre-test will generate a personal study path providing the foundation for a plan to PASS your exam.

Proficiency Indicators

We created a self-paced course to help you clearly understand the SHRM BASK™ and proficiency indicators.
Understanding proficiency indicators not only guides you to answer situational judgment questions, but also helps you decide which exam to take, the SHRM-CP or SHRM-SCP.

Practice Questions

More than 2,500+ practice questions.
Includes practice questions previously on actual SHRM-CP & SHRM-SCP exams.
The practice exam is the closest experience to the real SHRM exam possible.
Tests are weighted and balanced based on SHRM-CP & SHRM-SCP exams.
Multiple choice knowledge questions and situational judgment scenarios with 2-4 related questions.
Exam features consistent with the SHRM exams (strike-through, time limits, etc).

Competencies in Action

Engaging activities putting you in the role of an HR professional faced with unique challenges.
Analyze the situation, consider background information, complete activities and make your decision.
Two competencies in action for each competency cluster.

Resource Center

Additional resources including summary of key formulas, laws, and legal cases.
Flashcards, available in online or printed format.
HR updates with legislative changes and new HR developments.

Extras

The popular online self-paced course (3hrs 10min) taught by Christina Danforth SHRM Certification Exam Preparation: First Steps. The video lessons guide you through the entire SHRM certification process (application to recertification).
The digital book Ace Your SHRM Certification Exam (2022 edition)
Free shipping of physical books (within the US).
An extra bonus practice exam (100 questions and rationales).
Exclusive and popular Facebook study group.
Would you prefer a cohort instead of a continuous course? Take a look at our SHRM certification exam preparation cohort schedule.