Lesson:
Integrating the Internet of Things (IoT)
Course: Blockchain for HR
Module: Real World Examples
Lesson Type: Video
Lesson Duration: 1:58
Lesson Content
Australian cotton trader Brigann Cotton Marketing recently moved 88 bales of cotton from Texas to a Chinese port. The transport was used as a trial to test how a blockchain network could be used to facilitate a next-generation banking transaction involving internet-of-things devices and smart contracts.
The Commonwealth Bank of Australia and Wells Fargo collaborated on the trial to test how the internet-of-things sensors could be used to monitor the ship's route, and then when a set destination was reached, a smart contract could be triggered to release the payment from one bank to the other for the shipment.
The combination of internet-of-things sensors and Blockchain network smart contracts are a powerful mix of hardware and software. Organizations of all shapes and types will begin to integrate internet-of-things devices into their workplaces and processes over the coming years for a variety of reasons. Automating tasks comes down to having the right information, and sensors help gather information for those programs.
In the shipping example, it might have been as simple as a GPS beacon. In your workplace of tomorrow it might be things like having your security ID badge system to not only give people access to the building or the elevator, but integrating that further with your company's personnel records; hooking it into an attendance database so that your system intelligently reports who swiped in today automatically.
Sensors can do all sorts of things. A humidity sensor in a boiler room can trigger a smart contract to call for maintenance automatically if it detects a potentially leak from a pipe. Having the right advanced warning can save thousands in repair costs.
Automation isn't always about replacing something that someone does. It is about making the world around us safer and reducing the number of things that we need to be bothered with, leaving us to be more focused on the tasks that we are uniquely suited for, the things that machines and software can't do for us. This will most likely result in significant changes to defining and structuring jobs so your employees may bring more value to the workplace.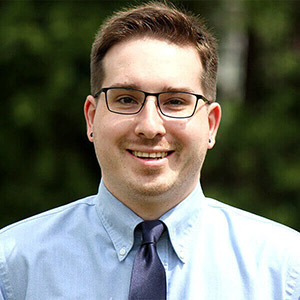 Instructor:
Michael Wilson
Michael Wilson works with small businesses to build and protect their brands online. He is an IT Generalist whose primary services include: Web Design & Development, Cybersecurity Consulting & Training,...
Michael's Full Bio
HR Courses
Human Resources Training Programs
Self-paced HR Courses
The following HR courses are self-paced (asynchronous), and qualify for both SHRM and HRCI recertification credits. These courses are included in the HR Recertification Subscription.