HR Jetpack Instructors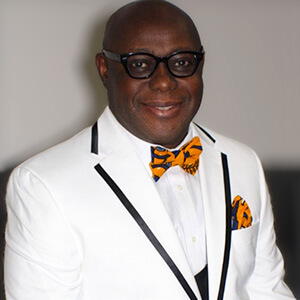 Jeffrey Boham
Jeffrey is a global Learning and Development, Business, Project Management, Equity, Diversity and Inclusion and General Human Resource Management and Development professional. His specializations are Instructional Design, Project Management, Learning Strategy Advisory and General Human Capacity Development.
He is the President and Principal Consultant at TeamPact Solutions, LLC, offering numerous high-profile organizations cutting-edge productivity and performance improvement solutions.
Prior to founding TeamPact, Jeffrey was a Senior Learning Advisor at AARP in Washington DC where he was responsible for consulting with Internal clients, Subject Matter Experts and other Stakeholders across multiple business units in analyzing learning needs, identifying appropriate training-based solutions and developing strategic learning frameworks.
Prior to joining AARP, Jeffrey managed the Instructional Systems Design team at Aerotek, Inc., a global Staffing and Human Capital Solutions company headquartered in Hanover, MD. In that role, Jeffrey led Aerotek's team of Instructional Designers to create and guide the development of a variety of learning and development solutions.
Jeffrey has also led the design and delivery of several successful learning and development workshops for high-profile clients including, Kellogg, The National Council for Mental Wellbeing and the Baltimore Ravens' Client Services team.
With over 18 years of industry experience and a broad range of knowledge and skills, Jeffrey holds three master's degrees in Business, HR Management and Development, and Instructional Systems Design. He also holds a SHRM-SCP, SPHR and PMP professional certifications.
Prior to moving to the United States, Jeffrey was one of 10 people selected from a pool of over 5000 to work as a Legislative Research Officer in his native country, Ghana.
Jeffrey's passions, outside of his professional life are soccer, being an active Public Speaker and a Toastmaster (he is a past Area Director for Area 75 in Division G of Toastmasters International's District 36) and spending time with his daughter.