HR Jetpack Instructors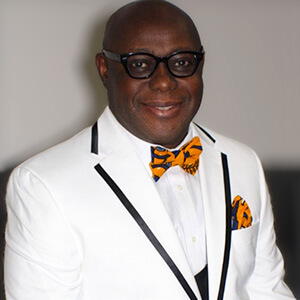 Jeffrey Boham
Jeffrey Boham is a global Learning and Development, Business, Project Management, Equity, Diversity and Inclusion and general Human Resource Management and Development professional with specializations in Instructional Design, Project Management, Learning Strategy Advisory and General Human Resource Development.
He is the Principal Consultant at TeamPact Solutions, LLC - a Learning and Performance Consulting, Training and Development, Human Resource advisory and Certification Preparation company based in Columbia, MD.
Jeffrey currently works for Sierra Space; a Space Exploration company where he builds training programs for their Program Managers who work on multi-million dollar NASA programs.
Prior to forming TeamPact, Jeffrey was a Senior Learning Advisor at AARP in Washington DC; and prior to joining AARP, Jeffrey managed the Instructional Systems Design team at Aerotek, Inc., a global Staffing and Human Capital Solutions company headquartered in Hanover, MD.
Jeffrey has led the design and delivery of several successful learning and development workshops for high-profile clients including the Baltimore Ravens' Client Services team.
Jeffrey holds three masters degrees, in Business, HR Management and Development, and Instructional Design. He also holds HRCI and PMI's SPHR and PMP professional certifications as well as SHRM's SHRM-SCP certification.
Prior to moving to the United States, Jeffrey worked as a Legislative Research Officer in the Parliament of his native country, Ghana.
Jeffrey's passions, outside of his professional life are Soccer, being an active Public Speaker and Toastmaster (he is a past Area Director for Area 75 in Division G of Toastmasters International's District 36) and spending time with his daughter.