HR Jetpack Instructors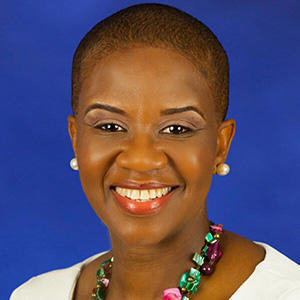 Karen Hinds
Karen Hinds is an author and the Founder and CEO of Workplace Success Group, a boutique strategic talent development firm that works with organizations to cultivate and retain the next generation of leaders.
Her business books include Get Along, Get Ahead: 101 Courtesies for the New Workplace; Networking for a Better Position & More Profit; and A Young Adult's Guide to the Global Workplace. Her company has worked with clients such as AmeriHealth Caritas, Turner Construction, Hamilton Sunstrand, Travelers, Dana-Farber Cancer Institute, Caribbean Tourism Organization, and Harvard Business School Executive Education, to name a few.
Karen is a frequent guest on Radio, TV and Podcasts. She is a former board member of the Connecticut chapter of The World Affairs Council and current Vice President for The Community Foundation of St. Vincent and the Grenadines.
Originally from the Caribbean island of St. Vincent and the Grenadines, Karen hosted a global women's leadership conference in St. Vincent for three years. It was an opportunity to share her expertise with women from around the world and at the same time showcase the beauty and culture of her island. Karen lives in Connecticut with her husband and teenage son.