HR Jetpack Instructors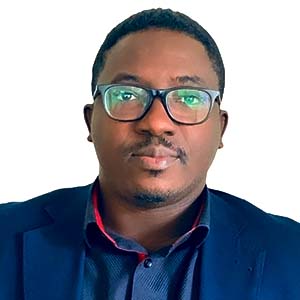 Imoleayo Ashogbon
Imoleayo is an astute, consultative, people-focused professional with twelve years + of progressive experience in implementing Human resource strategies and working with business leaders to integrate human resource functions for ensuring successful alignment to business objectives. He is passionate about problem-solving and design, loves complex, fast-paced environments, bringing fresh perspectives to situations and is a valued partner in attaining top-priority business goals.
Imole is a resourceful team player with proven ability to partner with business leaders, gain trust, enhance an organization's talent culture, and optimize team performance. His extensive experience spans different industries such as manufacturing, security and QSR. While functioning in several areas of Human Resources functions, such as Talent Management, Labor Relations, Change Management, Learning and Development, Performance Management Systems, Employee Relations, Policy Formulation and Implementation.
He is a passionate lifelong learner who believes learning never exhausts the mind with adequate HR knowledge and change management competencies.
Imole earned a Change Management Certificate from the University of British Columbia (UBC). He elevated his business acumen with an MBAe from Rotman School of Management - the University of Toronto and a People Analytic Certificate from The Wharton School. He is a Global Professional in Human Resources (GPHR), A SHRM Senior Certified Professional (SHRM-SCP), a Chartered Professionals in Human Resources Canada, CPHR, and a Certified emotional intelligence life coach.
Outside of work, he enjoys coordinating events, traveling, and reading. He also spends his free time working as a volunteer for many groups, including CPHR and HRLC (Canada)